Indian Counter-Strike: Global Offensive Team Disqualified From Major International Tournament For Cheating HIGHLIGHTS Optic is o...
Indian Counter-Strike: Global Offensive Team Disqualified From Major International Tournament For Cheating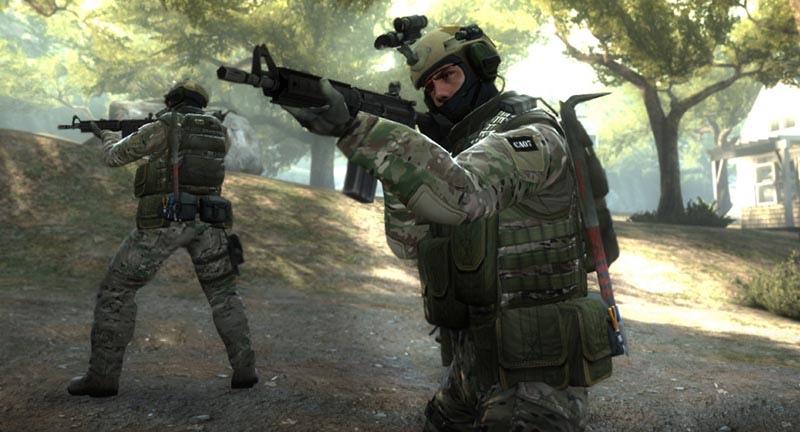 Optic is one of the world's biggest e-sports companies

Its Indian CS:GO team was a recent addition

One of its players was caught with a rogue program on his PC
One of the largest e-sports organisations in the world, Optic Gaming has had its Indian Counter-Strike: Global Offensive team disqualified for cheating from the Extremesland 2018 Asia Finals. Optic India's Nikhil 'Forsaken' Kumawat was discovered to have an unauthorised program on his PC during the team's match against Revolution in the Group C elimination match of the $100,000 tournament. According to reports, it seems that suspicious activity from his PC was flagged by the event's anti-cheat platform prompting administrators to investigate.
Kumawat reportedly closed Counter-Strike: Global Offensive and hurriedly deleted a program running the background. This prompted a deeper investigation that threw up the retrieved program which would not run. However Kumawat's behaviour as witnessed by the event organisers and his PC being flagged by the anti-cheat system was enough to disqualify Optic India.
Needless to say, Kumawat has been released from Optic India. A tweet from Optic India also confirms that it has parted ways with the rest of its roster too. Furthermore, the official ESL India Twitter account has stated its looking into Optic India's Fall Season title and its subsequent spot on the ESL Pro League Asia. Allegedly, Kumawat has a history of cheating and was called out for it a couple of years back.
Optic set up shop in India earlier in the year with an announcement to put together an all-Indian Counter-Strike: Global Offensive team. According to a prepared statement from the company in May, it partnered with two local Indian e-sports companies, AFK Gaming and SoStronk to discover the necessary talent for its Indian squad.
As per the selection process highlighted by Optic, candidates would "undergo an extensive evaluation based on psychometric and theoretical tests in addition to role-based and in-game analysis". This was led by Ali Saba, Optic Gaming Scouting Director, with support from Prashant 'Aequitas' Prabhakar and the SoStronk team. Evidently this wasn't enough.
Update, October 20, 2018: story updated to include Optic India's roster changes and ESL India's position on the matter.